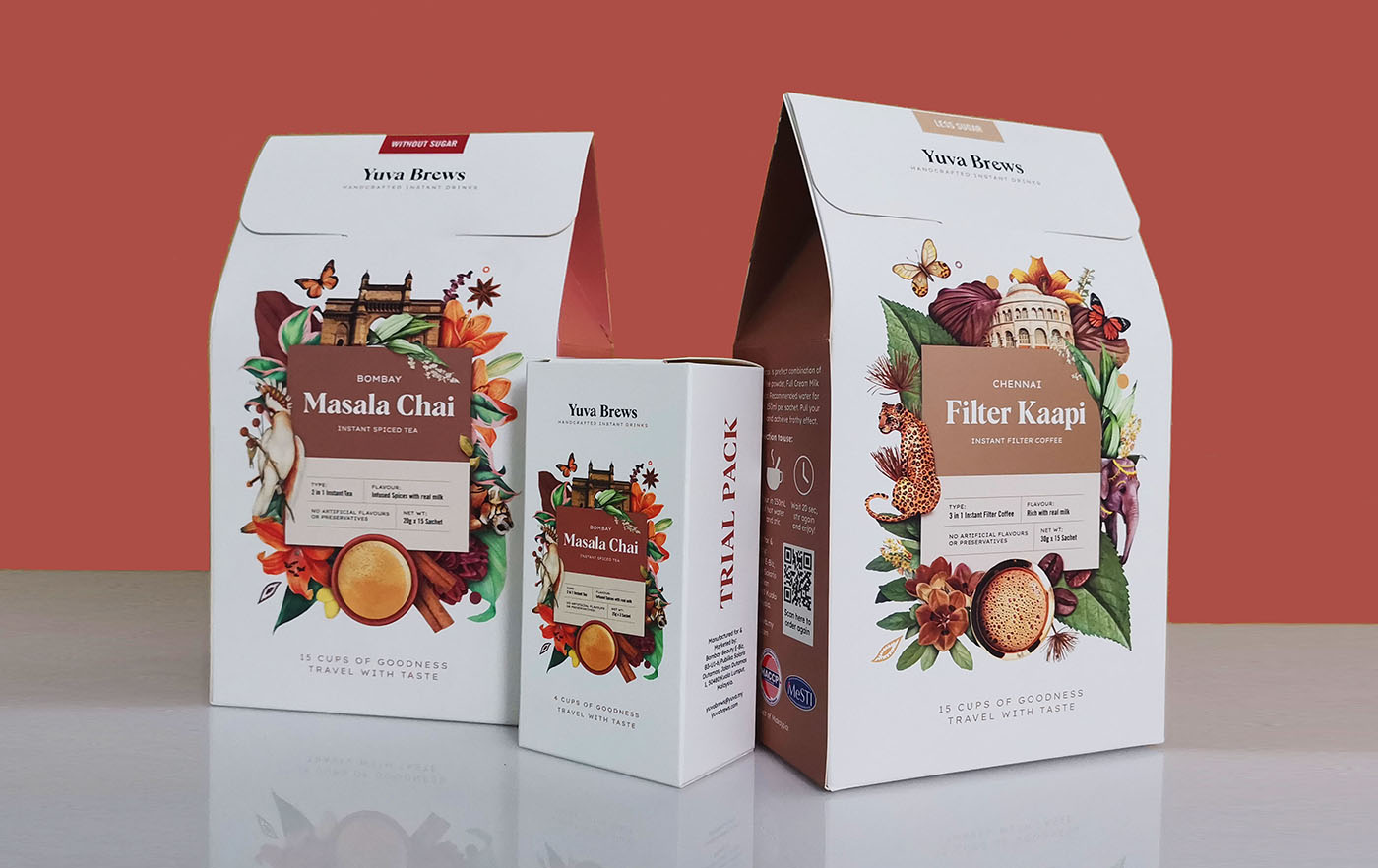 1. What are Masala Chai & Filter Kaapi?
Masala Chai is an Indian name for Spiced Milk Tea.
Filter Kaapi is an indian name for specially brewed White Coffee mixed with Chicory herb.
2. How to prepare the Masala Chai & Filter Kaapi?
Empty full content of 1 sachet in a mug and pour 150 ml of hot water into it, stir it well for 30 seconds and your drink will be absolutely ready for consumption. 150ml water will fill half the mug approximately.
3) How to Order?
Login to our website, register yourself so we will have all your information we will need to post you the products you ordered with us. Once you have registered, choose your desired product, Choose the desired quantity, click "add to cart", click Checkout and follow the instruction on screen for address, payment etc etc. Once you have successfully placed your order, we will ship your order on next working day.
4) How many days to receive the order?
You will receive your order within 3-5 working day from the day you ordered.
5) What are the ingredients used in Masala Chai & Filter Kaapi
Our Masala Chai consist of spices like Cardamom, Ginger, pepper and cinnamon, Tea powder, full cream milk powder and sugar in moderate level.
On the other hand our Filter Kaapi consist of minimal ingredients like Milk Powder, Filter Coffee Powder and Sugar in Less Sugar variant.
The products are processed and packed at a factory where flower infused tea is also processed so if you are allergic to any kind of flower, we would suggest you to contact us before placing order.
6) What is the shelf life of all the products
Since we do not use any types of artificial flavours or preservatives, the shelf life of our product is 120 days from the day your product is delivered to you. We would recommend you to consume it within 120 days.
7) What are your contact information?
We are still new so we are in the midst of setting up proper contact channel but you can email us with all your queries on yuvabrews@yuva.my